Our board
Our Board is responsible for the strategic direction and financial integrity of the organisation. The Board works on an voluntary basis. It controls and supports the management of the association.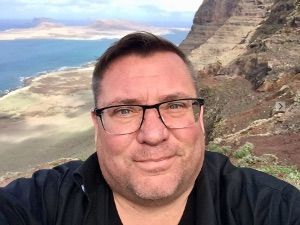 Daniel Dietrich
Member of the Board
Daniel ist co-founder of Open Knowledge Foundation Germany and has been elected member of OKF's board since 2011; between 2011 and 2015 he served as Chairman of the Board. Daniel is a critical optimist who is interested in the intersection of politics, power and social justice. Today he is leading an international program on open contracting at the Humanist Institute for Development Cooperation. For many years, Daniel has worked intensively on transparency, accountability and civic engagement with leading organizations worldwide, most recently as a policy advisor at the Department for Public Administration and Development Management (DPADM) of the United Nations Department for Economic and Social Affairs (UNDESA). Previously, he was a research assistant at the TU Berlin in the Department of Internet and Society.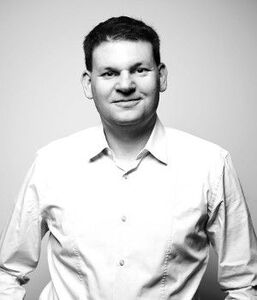 Dr. Stefan Heumann
Member of the Board
Stefan has been elected member of OKF's board since 2020. Stefan is member of the management board of Stiftung Neue Verantwortung (SNV). Prior to joining the board, he initiated and built the European Digital Agenda program together with Ben Scott and directed it until March 2016, laying the foundation for the further strategic development of the SNV into a think tank working at the intersection of technology and society. He has worked and published on a wide range of issues at the intersection of technology and public policy. Currently, his work focuses on government strategies and policies addressing the economic, social, and political implications of Artificial Intelligence. His opinion pieces and commentary have appeared in German and international media outlets such as New York Times, Financial Times, Politico, The Economist, Süddeutsche Zeitung and Spiegel Online. He frequently speaks and moderates at German and international conferences and workshops.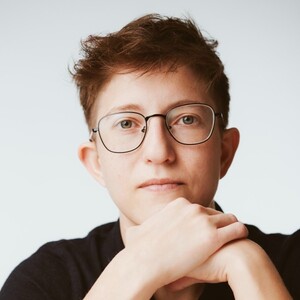 Felix Reda
Member of the Board
Felix (he/they) has been elected member of OKF's board since 2020. Felix is a German researcher and politician and was Member of the European Parliament (MEP) for the German Pirate Party, which he left in 2019. AS MEP he was Vice-President of The Greens–European Free Alliance. Felix Reda is an expert on copyright reform. He is an affiliate at the Berkman Klein Center for Internet & Society at Harvard and a fellow of the Shuttleworth Foundation. Felix leads the strategic litigation project "control ©" on open access and copyright at the Berlin-based NGO Society for Civil Rights.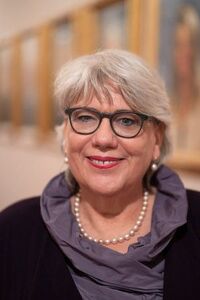 Gabriele C. Klug
Treasurer
Gabriele has been elected member of OKF's board and its Treasurer since 2020. Gabriele is Deputy Chairwoman and Managing Director of the organization Green Economic Dialogue that aims to strengthen the dialogue and cooperation between economy and politics. Gabriele Klug is a lawyer and spend many years in politics and state administration and on local level. 2010-2018 she held the position as Vice Mayor and Treasurer of the city of Cologne and in charge of the municipal enterprise portfolio. During that time Klug designed an urban approach towards sustainability in municipal finance including the development of infrastructure in ecological transformation. She was member of the board of Transparency International Germany until 2019. Klug is specialized in sustainable public finance.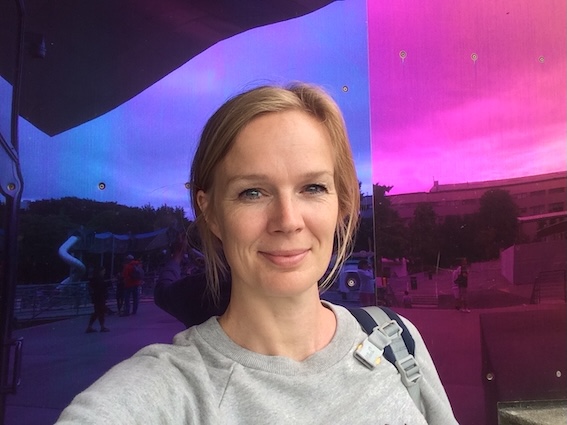 Kristina Klein
Chairwoman of the Board
Kristina is member of the board at Open Knowledge Foundation Deutschland (OKF) since November 2017 and served as its Treasurer between 2017 and 2020. She joined OKF in August 2014 as CEO of the organization. Before moving to Germany, Kristina was the Peace Building Fund Coordinator at UNHCR and Finance Associate at the Danish Refugee Council in Myanmar. Prior to that, she worked as a Senior Program Manager at Carnegie Europe in Brussels and as a Program Manager at Körber Foundation's Bergedorf Round Table. She is a certified Usability & User Experience Professional (Artop - Humboldt Universität Berlin) and holds a masters in American studies and sociology from the Freie Universität Berlin.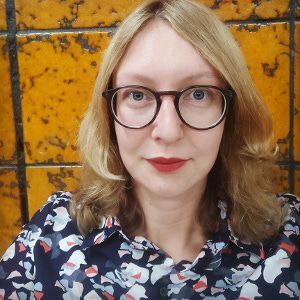 Lea Gimpel
Member of the Board
Lea was elected to the board of the Open Knowledge Foundation in 2020. Lea works for the Deutsche Gesellschaft für Internationale Zusammenarbeit (GIZ) GmbH as co-leader of a project that supports developing countries in the use of artificial intelligence and, among other things, sets up open training data sets and develops ethical AI guidelines with partners. Previously she was a senior expert on digital change in development cooperation and has advised projects worldwide. She is committed to the use of digital technologies for the common good and is currently founding a think tank for the development of open resources. She was an associate at stiftung neue verantwortung (snv) and co-founder of the initiative "Das gute digitale Leben". Previously, Lea worked in Ethiopia as a consultant for a women's association of entrepreneurs on the use of information and communication technologies.